Welcome to Liverpool Cricket Club. This historic club offers the chance to watch or play seven different sports, and a thriving social venue to meet with friends. It's also the perfect location for your special event – we have a range of spaces available for hire from where you can enjoy spectacular views of the grounds.
We are always looking for new members, whether you want to participate in regular sporting activity, or just to enjoy the social facilities of the club. Click here to find out how to join us.
What's On
29 Jul 2019 - 2 Aug 2019
9:30am - 4:30pm
2 Aug 2019
10:00am - 7:00pm
27 Aug 2019 - 30 Aug 2019
9:30am - 4:30pm
---
Updates from Twitter
🏇 Bangor Races - ONLY 5 LEFT 🏇
Frid 2nd Aug. £35
✔10 am - Breakfast barm & prosecco
✔11.30am - Depart for Bangor
✔Ticket entry to the paddock - access to parade rings & winners enclosure
✔5.45pm - last race
✔7 pm - Return to Club
✔Curry & rice
For tickets 👉 0151 427 2930
Twitter feed video.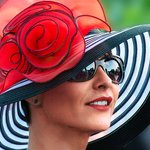 A big weekend of league and cup action for the sides this week.
On Saturday the 1st XI look to continue our unbeaten run as we welcome @NorleyHallCC to HQ for the first time.

Thank you to Sam Holliday for his matchball sponsorship.
🚨🚨EVENT CANCELLED 🚨🚨

Apologies we've had to cancel our @oddsocksents Summer Bank Holiday Spectacular (26th Aug) ☹️ - Due to a clash with a large cricket event 🏏. We hope to move the date and will keep you all informed 👍
Twitter feed video.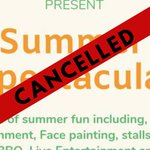 Load More...